Turnagain Arm town can be as charming in winter as in summer
Story by DEBRA McKINNEY Photos by PAUL MORLEY
Anchorage Daily News
Published: March 4, 2007
HOPE -- It isn't easy putting into words the lure of place like Hope, a rush-hour-free zone of self-reliant folks, great dogs, a healthy mix of respectable vehicles and a few rust buckets with license plates that expired sometime in the previous millennium.

But my husband nailed it on a visit there last weekend. We were down by the Hope Social Hall, needed to backtrack two blocks, and instead of turning around, he shifted the truck into reverse.

"I just love a town where you can drive down Main Street backward," he said.

No flaming-red digital signs. No boxy bargain barns. No talking gas pumps.

In fact, in Hope, if you need gas in winter, you call Willie Davidson and he'll meet you up at the pump. In summer, you go straight there and knock on his 90-some-year-old mother Velma's trailer door.

All kinds of people descend upon Hope in summer to fish, camp, hike, bike, raft, pan for gold, soak up staggering scenery and swill beer on the deck of the Seaview Cafe & Bar, a gathering place for "Hopies" since 1896, when miners bought their groceries there.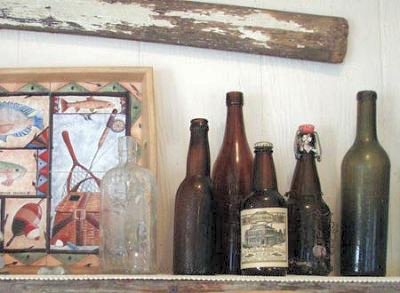 Bowman's Bear Creek Lodge is a blend of the new and the antique.
Melanie and Kent Bowman have made a promise to each other to keep the job of running their Bear Creek Lodge fun.

---

HOPE HAPPENINGS: Want to keep up on what's going on around Hope? Check out Fayrene Sherritt's "Hope Happenings" column in the Turnagain Times newspaper. Doug Pope offers weekly dispatches on the town at about 4 p.m. Sundays on Girdwood's community radio station, KEUL-FM 88.9 For visitor information, go to www.advenalaska.com/hop

---